SUPPORT & PROMOTE
Intergenerational, multidisciplinary and international collaborations are at the core of the Centre's activities. By connecting education, research and industry the Centre supports actions that contribute to the present traditional educational systems as well as address the digital divide in knowledge transfer. To that effect the Centre's vision is to support and promote free and open access to knowledge in the form of open online videos, innovative learning practices and smart technologies.
VIDEOLECTURES.NET
An award-winning free and open access educational video lectures repository aims at promoting science, exchanging ideas and fostering knowledge sharing by providing high quality didactic video contents to the public. 
ACM Competition in Computer Science
The competition is aimed at high school students interested in programming where the focus is on thinking about an algorithm that solves an individual problem.
MyMachine Slovenia
MyMachine is a 'bottom-up' initiative that promotes creativity at all levels of education and connects kindergarten children, pupils, students and industry partners who seek creativity in the educational process.
Infosec seminar
Infosec seminar is designed as a series of monthly lectures about information security, cyber defense, cybercrime and digital forensics.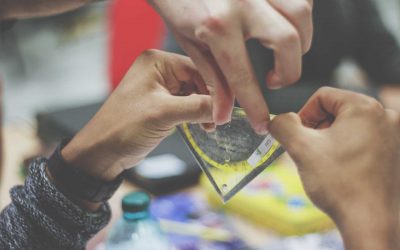 The Centre is involved in various projects where young people of all levels are introduced hands-on to the fields of Science, Technology, Engineering, Arts, and Mathematics. Our mission is to promote open education, collaboration, innovation and creativity among the younger generations (from preschoolers to students).
read more